Congratulations !
---
You've been invited to join my VIP Program! By making me your Realtor of choice either through business and/or referrals (past or present), you have shown me that you are one of my valuable partners! So what is this VIP Program? It's a way for me to show my appreciation by showering you with gifts, exclusive offers, and fun, private events! There are three levels to my VIP Program - Silver, Gold, and Platinum. You are entering with SIlver Status.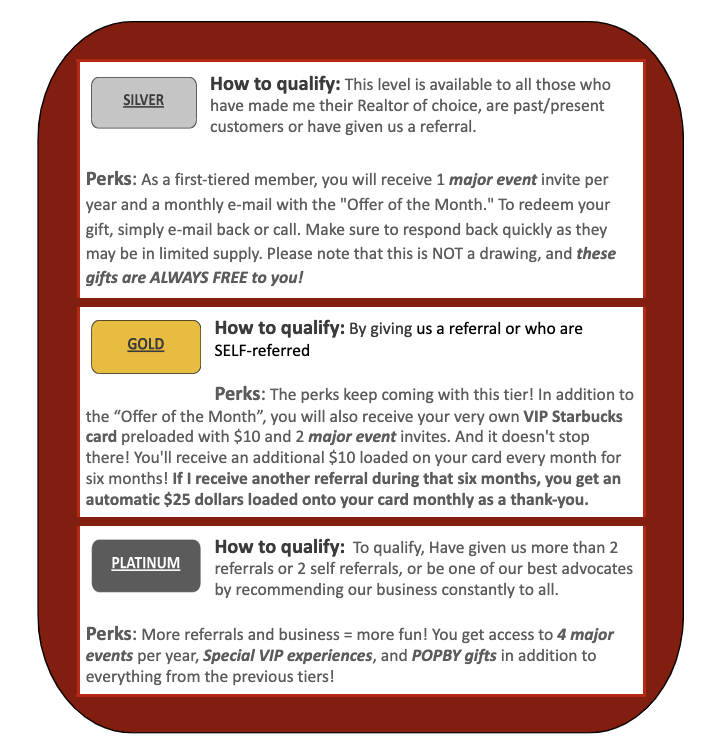 These perks can extend for years as long as at least one referral is given every 6 months. Can't provide another referral during those 6 months? Not to worry, you'll still be a VIP with access to all of the Silver Status fun! Upgrading can be done at any time with a new referral or business.

What's a Referral?
It's simply you providing me with contact information for anyone you think may be looking into selling or buying a home (with their permission). It doesn't matter if I get that person under contract or close a transaction - how easy is that?
Sincerely,
Limarys Hernandez
407-717-2464